Four Fab Facts about the Fab Four
Interested in the Fab Four? Here are four fab facts you'll enjoy:


1) "Beatlemania," where fans, especially young women, screamed themselves into hysteria, many passing out cold, has been the subject of several important scientific inquiries and books such as Beatlemania: Technology, Business and Teen Culture in Cold War America. 
2) The first lyrics to "Yesterday" were "Scrambled Eggs." The melody for this iconic song popped into Paul McCartney's head when he woke up one morning and until he could find the right words, he walked around his house singing "Scrambled eggs. Baby, I love scrambled eggs" so that he wouldn't forget the tune.
3) There are around 70 figures on the cover of Sgt Pepper's Lonely Hearts Club Band including Mae West, Karl Marx, Aldous Huxley, Carl Jung, Edgar Allen Poe, Marlene Dietrich, Lewis Carroll, Marilyn Monroe, Laurel and Hardy, Albert Einstein, and many more.
4) Mark Lewisohn, world renowned expert on the Beatles and author of Tune In, will be at Toronto Reference Library on Saturday, October 22 at 2 pm, discussing the last tour of the band that brought them through Toronto in 1966. In partnership with the City of Toronto, Lewisohn will appear in conversation with Piers Hemmingsen, author of The Beatles in Canada: The Origins of Beatlemania.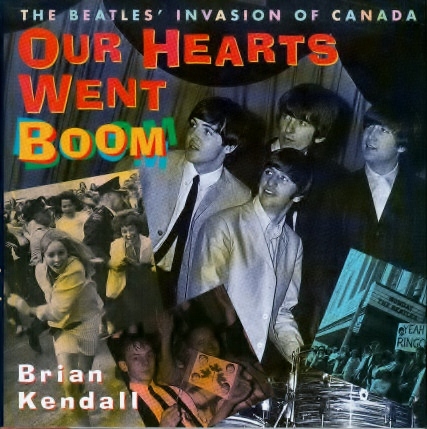 Did you know? There are nearly 600 items relating to the Beatles in the Toronto Public Library system including books, CDs, movies, sheet music, comics, monographs, magazines, images and other items. Some of the most popular books include: