Raising Kids Who Care: Books That Build Empathy
We all want our children to be empathetic and understand the feelings of others. We want them to invite the new kid to join the soccer game, and check on a friend who's hurt.
But sometimes we end up with the kid that tramples over the new kid on the way to the goal and doesn't say sorry.
One way to cultivate empathy in your child is to let them see empathy in action. In addition to modeling empathy, you can read books that show caring behaviour. These stories can help your child put themselves in another's shoes.
Here are some of our favourite picture books that will help build empathy in your child.
Books about Everyday Kindness
I Walk with Vanessa: A Story about a Simple Act of Kindness by Kerascoët 
I Walk with Vanessa is a powerful and wordless story about how small kindnesses can make a big difference when you're the new kid in school.
When We Are Kind by Monique Gray Smith
This sweet book is chock-full of empathetic acts, and sparks children to think about their own actions toward others.
Can I Keep It? by Lisa Jobe 
A boy starts to consider the needs of living creatures when he wonders about the best places for each of them to live.
Noni Speaks Up by Heather Hartt-Sussman
Noni knows what it's like to be on the end of cruel remarks. But when she witnesses a classmate being bullied, she's afraid to speak up.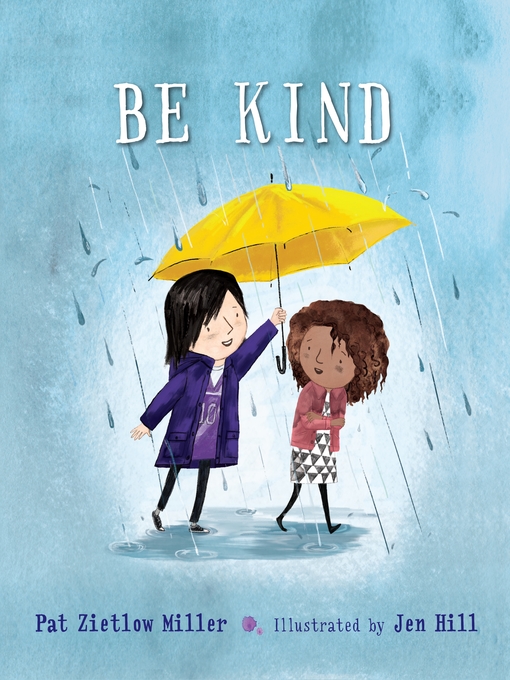 Be Kind by Pat Zietlow Miller 
Wow, what a book. In this story, a girl wonders what to do when a classmate spills grape juice on her clothes and her attempt at kindness goes awry. What exactly does it mean to be kind? This book will make your child think.
Books About Understanding and Accepting Our Differences
According to Harvard's Making Caring Common project, learning about the struggles of others can increase empathy. Read your child books about people with diverse abilities and experiences to help them understand, accept and care for others.
My Sister, Alicia May by Nancy Tupper Ling 
This lovely book details the joys and struggles of life, school and sports for Alicia May, a girl with Down Syndrome. Her story is told from her sister's point of view. Check out our Disability: Read Up On It booklist for more great books recommended by our children's librarians.
The Magic Beads by Susin Nielsen-Fernlund 
A girl who lives in a homeless shelter worries that she doesn't have anything spectacular to bring to Show and Tell.
Talking Is Not My Thing by Rose Robbins 
This beautifully written book about non-verbal autism will help your child understand and accept the differences of others. If you like this book, you might also enjoy the companion book, Me and My Sister.
Adrian Simcox Does Not Have a Horse by Marcy Campbell 
Chloe knows that Adrian's family doesn't have a lot of money. When Adrian brags about owning a horse, Chloe is sure that it can't be true.
Looking for more great books on this topic? You might want to try Novelist, a book recommendation database that is free to use with your library card. Enter "empathy" as a search term and then limit the results by age.
Would you like to learn more about raising an empathetic child? Take a look at this valuable resource from Harvard's Making Caring Common project: 5 tips for cultivating empathy.
I hope you enjoy your reading journey!