Science Storytime for Preschoolers
It's never too early to have fun with Science, Technology, Engineering, and Math (STEM)!
Many schools for older children already incorporate these four areas in their curriculum, offering students the opportunity to explore STEM concepts, and also preparing them to be competitive in an increasingly STEM based workforce.
But did you know that exploring STEM concepts is also possible for younger children? Activities such as looking closely at garden creatures, testing out different (child-friendly) tools, building structures using blocks, and sorting objects based on shape or size are all examples of STEM based learning activities.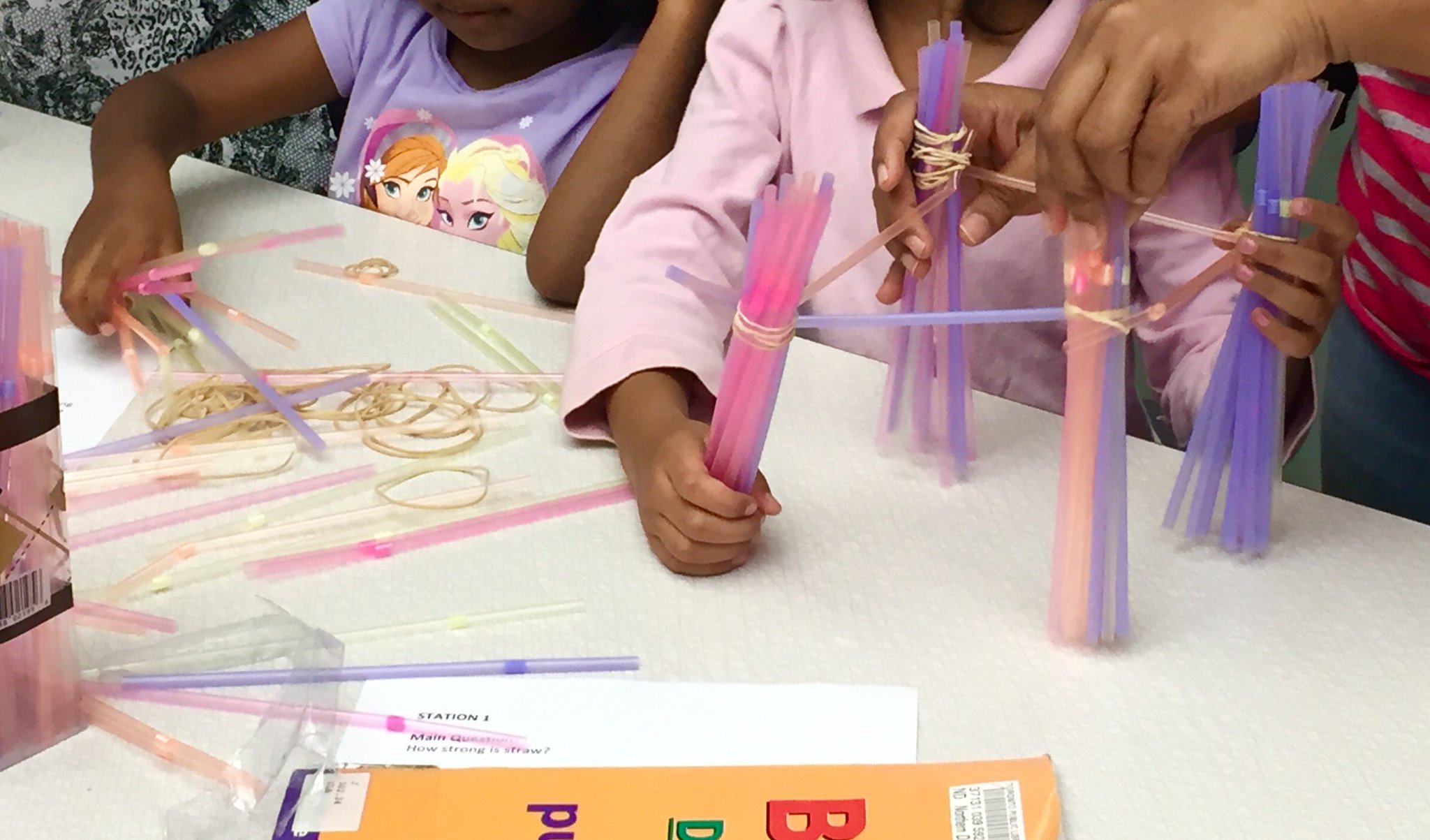 Preschool children at Northern District Branch explore engineering and the strength of materials using the story of The Three Little Pigs as inspiration.
To aid in STEM based learning, Toronto Public Library is offering STEM Storytime for Preschool children at various locations across the city. These storytimes are very similar to our usual storytimes at the library. We'll be reading stories about a certain STEM concept, but instead of lots of songs and rhymes, there will be more hands on learning activities appropriate for children 3-5 years old.
When reading with your child take advantage of every opportunity to explore STEM ideas. If you need some guidance with choosing books, take a look at this great book list or check out the books listed below which are suitable for kids 3-5 years old.
Science
Technology
Engineering
Math
And if you need help with how to explore STEM concepts with your child, have a look at one of these resource guides.