A Book About Solitude: Picks for the TPL Reading Challenge 2022
Over the last two years, many people have experienced solitude. The pandemic created many unexpected and unwelcome situations. People were suddenly forced into solitude or sometimes they craved it. Solitude is one of those concepts that reveals a lot about the person defining it. Is it a sad, lonely experience, or a time of contemplation and growth? Or both? The suggestions for this Reading Challenge category reflect solitude's diverse qualities: sad, beautiful, and enigmatic all at once.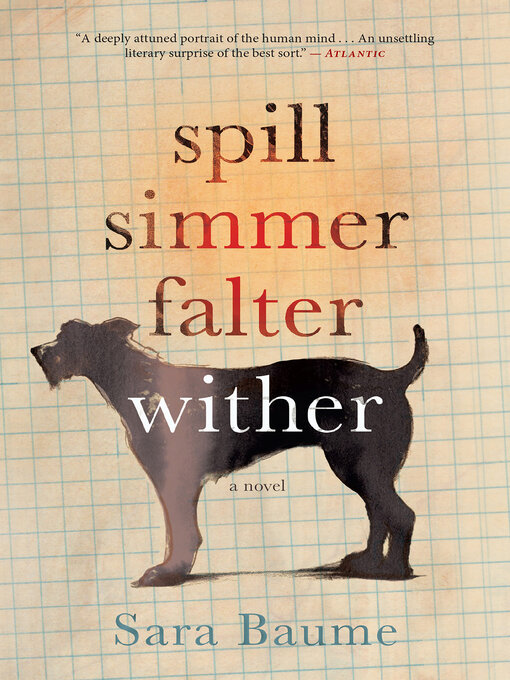 Spill, Simmer, Falter, Wither by Sara Baum 
This novel tells the story of Ray, an older man who has lived alone his entire life, rarely leaving his father's house, let alone interacting with others. As he describes himself, he is something of an ogre—large, intimidating, ugly—an opinion his father also seemed to hold of him. When the novel begins, his father has recently died and that seems to be the reason Ray decides, surprisingly, to adopt a rescue dog. Ray sees a poster of a wounded mutt with only one eye, which becomes the dog's name, One Eye.
Ray is galvanized by this change in his life after all his years of loneliness and shame. Meanwhile, One Eye himself is in constant conflict and crisis with his nature. He was raised to fight badgers ("badger baiting" is apparently a blood sport in Ireland and the UK where the novel takes place), which is how he lost his eye amongst his other wounds. Over time, we come to realize how alone Ray has been all his life. His dire loneliness is revealed more powerfully as his relationship with One Eye grows. The bond between man and dog tightens and when they are threatened, Ray takes them on the road, becoming both fugitives and explorers of a beautiful but threatening world.
Staff Recommendations
The Lonely City: Adventures in the Art of Being Alone by Olivia Laing
This piece of nonfiction meditates on how metropolitan areas and the digital age can amplify loneliness rather than foster community. Especially recommended for lovers of art/art history, Laing references a lot of well-known artists in her heavily researched book.
Other Reading Challenge category:
a book about a city —it talks specifically about Manhattan.
—Janine (Library Assistant)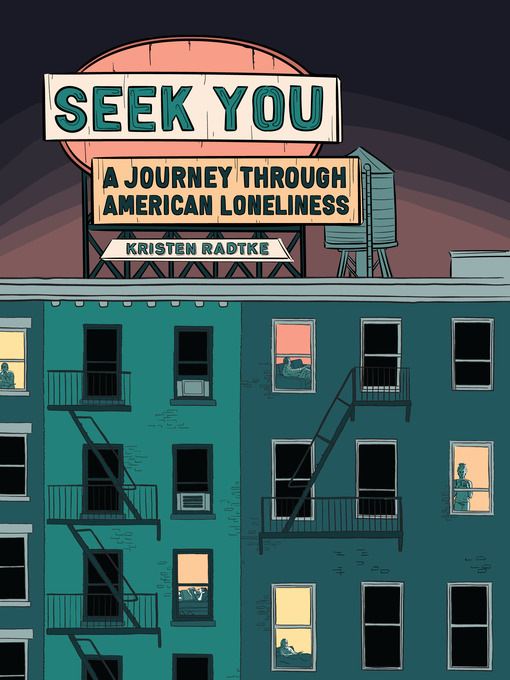 Seek You: A Journey through American Loneliness by Kristen Radtke
This book is a stunning visual exploration of America's silent epidemic, loneliness. Loneliness is one of those universal experiences that anyone can feel. The experience shared by so many is illustrated from varying ideas and perspectives. The book asks us to reflect on ourselves, our culture and society.
The Loneliness of the Long-Distance Cartoonist by Adrian Tomine
This comedic autobiography describes how the author's comic drawing hobby became his career.
—both recommended by Lucas (Librarian)
The Jacket (Star Rover) by Jack London
This is a very unusual Jack London novel: no gold rush, no Alaska, no wilderness, and very different from "Martin Eden." A prisoner serving life in San Quentin State is subjected to very unusual torture (if solitary confinement was not enough) - laced up in a bizarre contraption (a version of a straight jacket). Somehow, he manages to develop special skills that enable him to remain sane and alive. While his body is immobilized, his mind travels across the universe and in time, where he is able to access memories of his previous lives. A story of the triumph of will/mind over terrible circumstances.
Other Reading Challenge category:
a book in the public domain
—Anna (Librarian)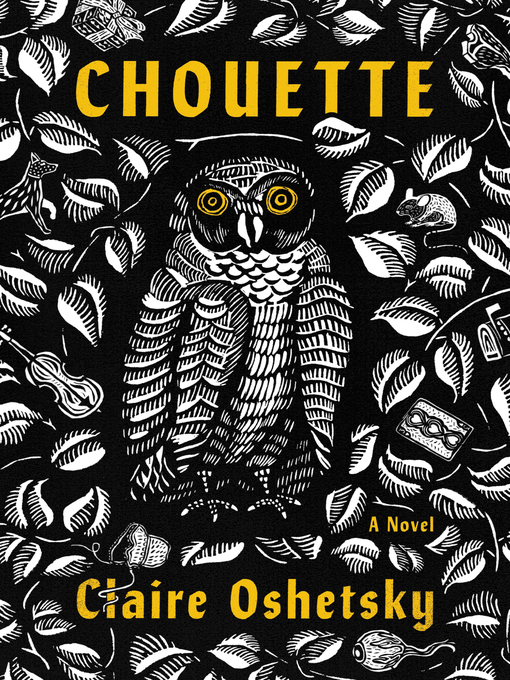 Chouette by Claire Oshetsky
This is a strange and quick read, that'll stick with you long after you read it. A dark, magical realist story from the perspective Tiny, a woman who gives birth to an owl baby. She becomes consumed with her love for Chouette and the intensive care involved in raising the strange child. Meanwhile, everyone else in Tiny's life is repulsed by the Chouette's differences, and Tiny and her child are left to live their lives in isolation.
Other Reading Challenge categories:
a book about family
a book about mental health
—Kasey (Librarian)
Diary of a Young Naturalist by Dara McAnulty
Between bullying and autism spectrum disorder, no one in Dara's family was thriving in overstimulating and population-dense settings. So they moved to where they could interact less with that and more with the natural world. For Dara, he interacts and observes on a level few of us do, and has flourished as a writer and now also as a conservation activist.
His writing is simply beautiful and remarkable for a young teen. It is also one of our titles for this year's The List, our annual list of 100 great reads for youth.
—Alice (Senior Collections Specialist)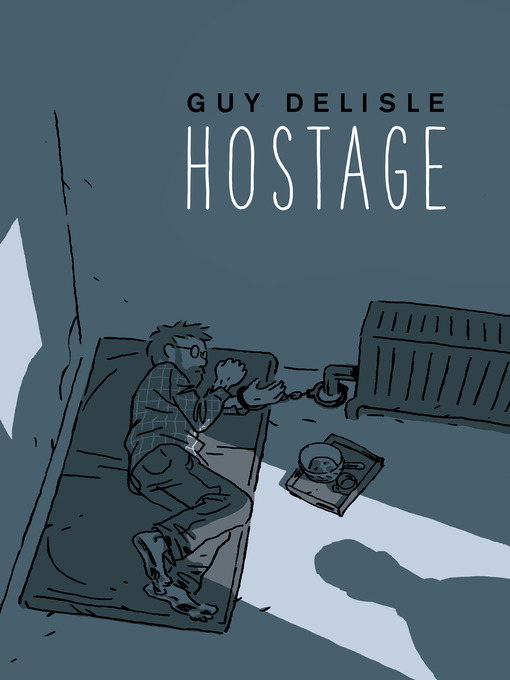 Hostage by Guy Delisle
A non-fiction graphic novel that tells the story of Christophe André, a Doctors Without Borders worker who was kidnapped and held hostage for three months. Much of the graphic novel takes place in a single room, where Christophe was held in solitary confinement. Delisle does an amazing job of depicting the effects of extended solitude and fear using illustrations and dialogue together.
—Myrna (Librarian)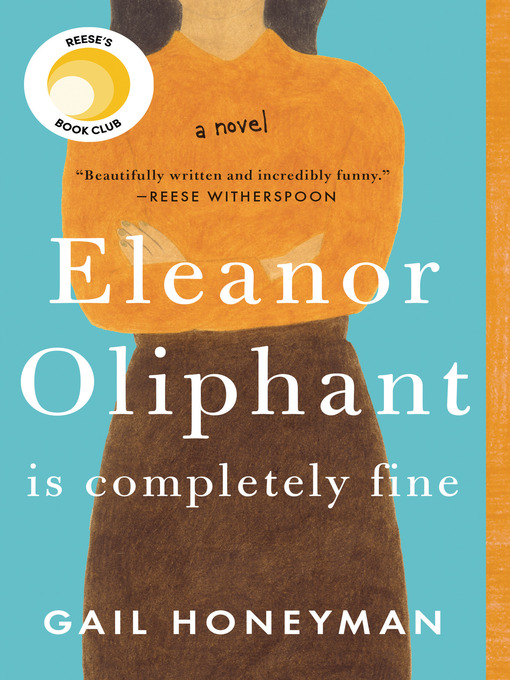 Eleanor Oliphant is Completely Fine by Gail Honeyman
Eleanor is 30 years old and is completely alone. She works in an office and is considered strange and aloof by her co-workers. She has no friends, and the only person she talks to is her cruel mother, every Wednesday night. When Eleanor and Raymond, a man who works in the IT department, see a senior fall and bang his head, they come to his rescue. Thus begins a new phase in her life. I recommend this book as it's really funny, yet really poignant. Eleanor becomes really likable as we get to know her and understand her struggles in life.
—Debra (Librarian)
French Recommendations
If you like to read in French, check out the list of recommended books for "la solitude"—there's a mix of books, ebooks and digital audiobooks to try!
Recommendations from our Facebook Group
These are just some of the suggested titles from our Facebook TPL Reading Challenge 2022 discussion group. You can read all of the responses in the original post. You do not need a Facebook account to read the suggestions.
What would you recommend for "a book about solitude"? Add your suggestions in the comments section below.