A Book That Made You Feel Comforted or Hopeful: Picks for the TPL Reading Challenge 2021
I love to curl up under a blanket with a warm cup of tea and spend hours reading, getting lost in the pages of a non-fiction book. It might seem odd that I find comfort in non-fiction books, but I hate the idea of not knowing. Learning about the world gives me a sense of understanding and comfort. After a family member was diagnosed with an illness, I was kept up at night wondering if I would inherit it.
Reading Siddharta Mukherjee's epic tome, The Gene: An Intimate History, has helped me better understand and I no longer dread the genetic time bombs that may be ticking away inside me. The onset of the COVID-19 pandemic in 2020 created changes in the TPL workplace and a challenging environment for staff. I found hope in Marie Kondō's Joy At Work: Organizing Your Professional Life. It gave me a brighter outlook on my work life. A great read.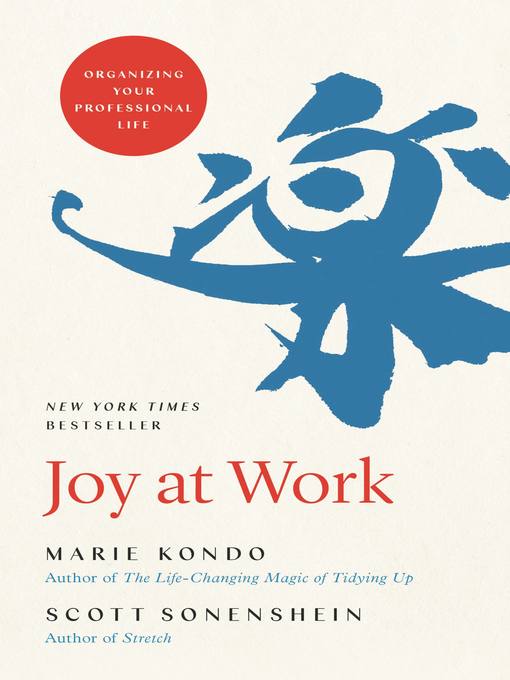 Both fiction and non-fiction, can provide a sense of comfort and hope. On Thursday, May 27 at 5 pm, we will be hosting a Reading Challenge Online Discussion on "a book that made you feel comforted or hopeful" as well as the topics "a children's book by an LGBTQ2S+ author" and "a book where the main character is not human." You can register in advance to get a reminder or tune in day-of. The event will be available to watch as a replay afterward on CrowdCast as well.
Staff Recommendations
Here are some recommendations from TPL staff for "a book that made you feel comforted or hopeful".


The Long Way to a Small, Angry Planet by Becky Chambers 

My go-to recommendation for a comfort read is Becky Chambers' Wayfarers series! Chambers' writing has been described as "hopepunk", part of an emerging trend in genre fiction to counter bleak "grimdark" stories. With hopepunk, optimism, empathy and kindness are not seen as soft or as weaknesses to be exploited, but as sources of strength. The first book in the series, A Long Way to a Small Angry Planet, follows the travels of a spaceship and its small crew over the course of a year-long journey to a distant planet. There's very little in the way of plot. In fact, the book reads more like a series of vignettes than a novel, but its brilliance is in the interactions between members of its diverse cast of characters. Although they come from different species and represent a spectrum of genders and sexualities, it is clear that these characters have a genuine respect for one another. They bond over the course of their journey.
Other Reading Challenge categories:
a debut book
a book that is the first in a series
a book set in the future
– Chelsea, Librarian
Another staff member also recommended The Wayfarer series, stating, "This series is a lovely and beautiful and optimistic look at space travel and humanity and how human beings fit into a vast and diverse universe."
The Unlikely Pilgrimage of Harold Fry by Rachel Joyce
This story is very endearing, and it was a very popular title for our bibliotherapy display. When Harold Fry – a passive, recently retired man – learns of his past colleague's terminal illness, he writes a letter to her. On the way to the post stop, he decides to deliver it to her in person. So begins his journey where he ponders his life, and meets many interesting people along the way. I liked this book due to the transformations Harold and his wife undergo while he is away. It was very inspiring.
Other reading challenge categories:
a book about growing older
– Debra, Librarian
Wintering: The Power of Rest and Retreat in Difficult Times by Katherine May

I liked the fact that the author talks about our lives as cyclical like the seasons. Everyone will encounter difficult times in their life and how to live with it and maybe even find something meaningful in those times.

– Anna, Public Service Assistant
The Life-Changing Manga of Tidying Up by Marie Kondo

It's part instructional guide and part romance manga. Chiaki is a professional woman who needs to get her home and heart in order. I found it heart-warming, adorable and a great way to delve into Marie Kondo's theories and practices for tidying. As someone who loves organizing, but has trouble letting go of things, I truly appreciate Kondo's perspective on the spiritual nature of objects and our attachment to them. It resonates with me. This book feels like drinking a warm mug of tea while wrapped in a fluffy blanket!

Other categories you could use it for:
a book by two or more people
a book by or about someone you'd like to meet (please come give me more advice, Marie Kondo!)
a book about love (not just the romantic kind) – Marie Kondo writes about our sentimental attachments to objects in this book, as she did in The Life-Changing Magic of Tidying Up
– Ames, Librarian
All Systems Red by Martha Wells
A book about a character named Murderbot might be a surprising pick for "a book that made you feel comforted or hopeful," but for me this book perfectly fit the category. It tells the story of Murderbot, a security robot who has managed to override its governor module and go rogue. Except its version of rogue involves watching soap operas and avoiding boring paperwork. I enjoyed how this book coupled dry humour with Murderbot's personal (robotal?) development.
Giant Days by John Allison, various illustrators
Reading a new book in a series is like visiting old friends. Giant Days has followed the lives of sheltered Daisy, goth Esther and cynical Susan as they make their way through the University of Sheffield. The series describes the challenges of the students as they juggle their courses, relationships and impending adulthood.
If you're like me and hate endless series be assured that this one ends as the main characters graduate in Volume 14.
– Maggie, Librarian
Recommendations from the Facebook Group
These are just a few of the suggested titles from our lovely Facebook TPL Reading Challenge 2021 discussion group. You can read all of the responses in the thread. You do not need a Facebook account to read the suggestions.
What would you recommend for "a book that made you feel comforted or hopeful"? Add your suggestions in the comments section below, or join in the live online discussion on Thursday, May 27 at 5 pm.