A Book You Consider a Classic: Staff Picks for the TPL Reading Challenge 2020
What exactly does the TPL Reading Challenge category "a book you consider to be a classic" mean? What is a classic book? That's a question that could possibly be a very heated discussion! We're proposing a very wide interpretation.
We'll be hosting our first Facebook Live TPL Reading Challenge event on Wednesday, April 29 at 5pm to discuss this challenge category. Everyone is welcome to join in! This is the first event in our series of online Reading Challenge events. 
For a book to be considered a classic it should be noteworthy, either by personal or widespread opinion. Classics can include titles from the Western canon, as well as from other traditions in the world. It doesn't necessarily need to be an older book. Newer books are completely acceptable too. 
The great thing about traditional "classic" books, is that many of them are easily available online because they are in the public domain. Some places to look for classic books online include Project Gutenberg, Overdrive (or Overdrive's app, Libby), and RBDigital Audiobooks.
Because of our very wide definition, traditional titles like Pride and Prejudice and 1984 can be used for this category, and also more unexpected titles, like Harry Potter and A Gentleman in Moscow.
Lives of the Saints by Nino Ricci
My book club just finished this book. It touches on so many topics – life in a small village, immigration, superstitions, double standards and other situations that can happen in a small village.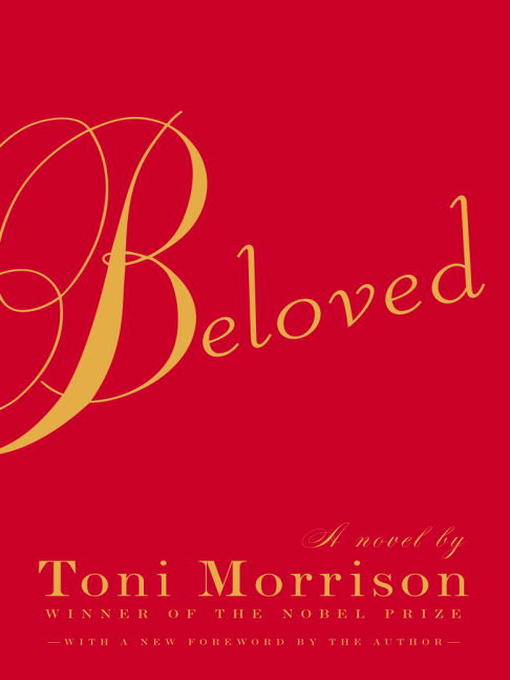 Beloved by Toni Morrison
This title is one of the most requested books at my branch. Sethe, a slave during the Civil War, has escaped but still doesn't feel free.
Maria Chapdelaine by Louis Hemon
This is another favourite of mine. Throughout my high school and university Canadian studies classes, we studied life in New France. This book brings it all to life.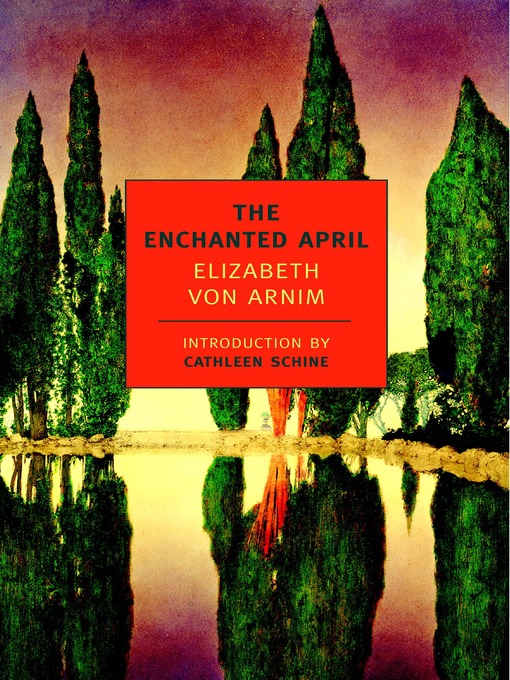 The Enchanted April by Elizabeth Von Armin
This is a light and airy read. British women meet in a beautiful house in the Italian paradise and use their time to reflect on their lives. 
Staff Recommendations
Here's what our staff are recommending for "a book you consider to be a classic".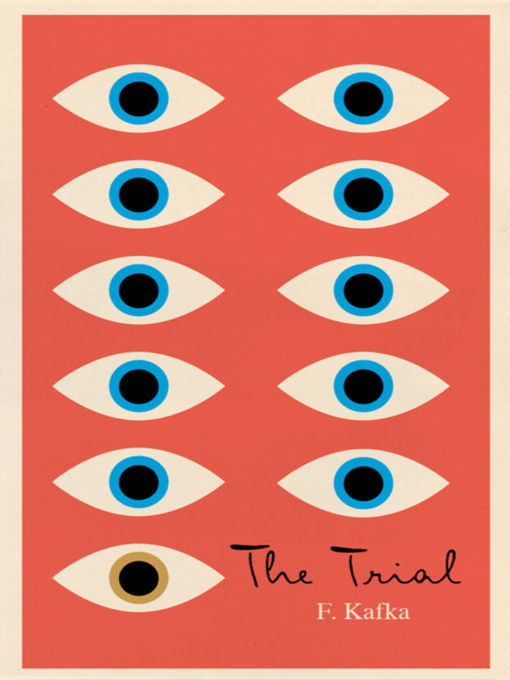 The Trial by Franz Kafka
This is an unfinished manuscript saved by Kafka's literary executor Max Brod. The book is a perplexing journey into 20th century commerce, social climbing and guilt... primarily guilt. K., the protagonist, has no idea what he is charged with, nor how to fight the charges. There are many strange and hilarious episodes. The reader experiences the same dizzying unrelenting unknowing as K. The unfinished (open) structure leaves lots of room for interpretation. 
– Linda F., Librarian
Sherlock Holmes stories by Arthur Conan Doyle
No matter how many detective books you read, somehow, somewhere, aspiring detectives (authors) got inspired by the great Sherlock Holmes! The stories are still amazing to read and suck the readers in right away! And I love the friendship between Holmes and Watson because it stands against the test of time.
– Elsa, Senior Services Specialist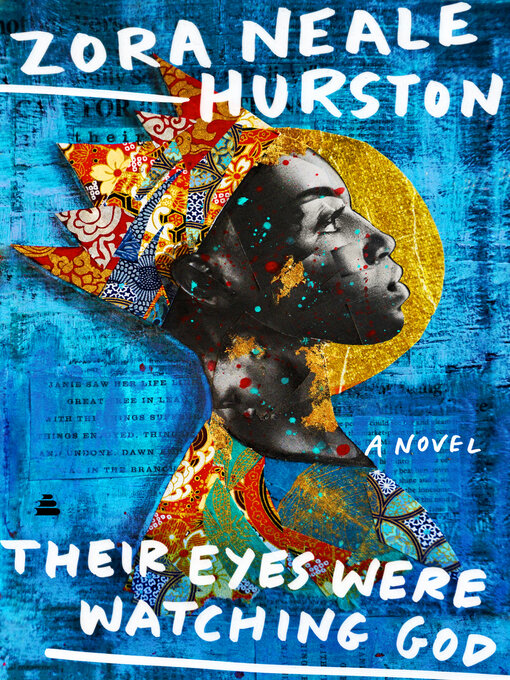 There Eyes Were Watching God by Zora Neale Hurston
A classic of the Harlem Renaissance that addresses the intersections of class, race and gender in Florida of the early 1900s. It is gorgeously written (the pear tree scene!) and has a fierce female protagonist in Janie Crawford. 
– Sarah, Library Services Manager
Excellent Women by Barbara Pym
I was listening to CBC radio one day and heard a replay of a show about author Barbara Pym. It was so interesting, I decided to check out what many consider to be her best book, "Excellent Women". I loved it! It is a gentle, witty comedy of manners that hinges on character rather than plot.
– Maureen, Librarian
French Exit by Patrick DeWitt
A hilarious cast of characters in this short but can't-put-it-down story of a recently widowed woman and her grown son, who is still attached to her at the hip, much to the chagrin of his fiancé. Join them as they go off in adventure to France, joined by the family cat who is thought to house the soul of the recently deceased father of the family. Once in France the two quickly make friends and the cast grows and more hilarity ensues.
– Pauline, Librarian
Middlemarch by George Eliot
I'm going to out myself: Middlemarch, by George Eliot. You look at its heft and small print and flowery language and think, maybe some other time. But once you get into it, it's so warm and humane and flipping funny! You can see why we're still reading about these people and their awkward marriages and failed projects and petty resentments and tender little hopes almost 150 years later.
– Wendy, Digital Content Lead
Murder on the Orient Express by Agatha Christie
Though I read most of her books when I was young, I skipped this one because I knew the ending and I didn't think there was any point reading it. Well, I was wrong. This is a brilliantly constructed novel. Hercule Poirot is travelling on the Orient Express when the train is trapped by a snowstorm. Luckily Poirot has a murder to solve while they're waiting to be dug out.
I also recommend Daughter of Time by Josephine Tey. Alan Grant, a bedridden police detective, is miserable and bored until a friend visits with a tantalizing puzzle. Soon he's immersed in history trying to solve the murders of the princes in the Tower of London. Was Richard III guilty? Alan isn't sure...
– Margaret, Librarian
The Enchanted Forest Chronicles by Patricia C. Wrende
To me, this series is absolutely classic and it played a huge role in my childhood. I still own all the books, and started reading them when I was about 9 years old. These fantasy novels feature sassy, intelligent heroes and heroines who kick butt – and dragons, lots of dragons. Dealing with Dragons is book one, but my favourite is actually the third book, Calling on Dragons. I still aspire to grow up to be Morwen one day, and have named multiple plants after her cats. Yes, I name my plants.
– Amy, Communications Officer
Rebecca by Daphne du Maurier
So many to choose from, but I'm suggesting Rebecca by Daphne Du Maurier, because it was recently announced another movie adaptation is coming out. I first read this book for an English class in university and loved it. Mrs. Danvers is such a fantastic villain. 
Du Maurier's gothic novel is about a young woman who marries a wealthy widower and soon discovers that he and their household is haunted by the memories of his late wife, Rebecca. Alfred Hitchcock also did the original and Oscar-winning adaptation of this film and a new film adaptation is forthcoming.
– Ab, Innovation Services Manager
Braiding Sweetgrass: Indigenous Wisdom, Scientific Knowledge and the Teachings of Plants by Robin Wall Kimmerer
Kimmerer's beautiful collection explores and celebrates our necessary connection to the natural world. This always available audiobook is perfect company on an early morning, physically distant walk.
– Jennifer B., Librarian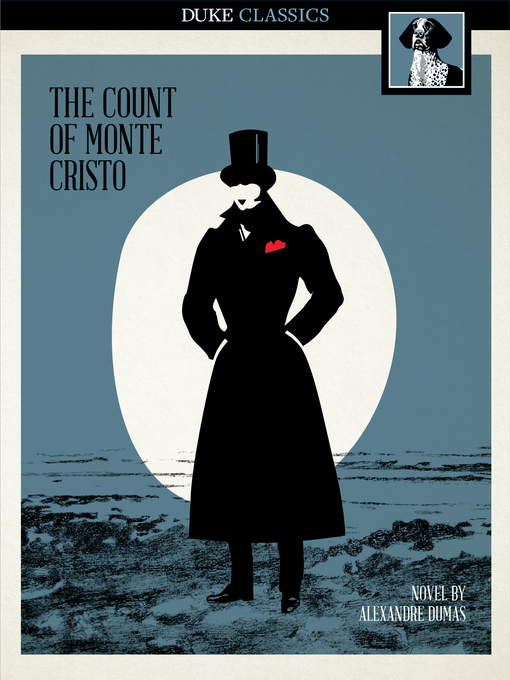 The Count of Monte Cristo by Alexandre Dumas
One of my favourites, ever!
– Lynn, Librarian
Three Men in a Boat: (To Say Nothing of the Dog) by Jerome K. Jerome
This is a classic comedy novel masquerading as a travelogue. Three friends, to say nothing of the dog, take a boating trip down the canals in Victorian England. Incompetence ensues. This had a TV version with Monty Python's Michael Palin and Rocky Horror's Tim Curry to give you an idea of its place in British Comedy. Beware tinned pineapple! 
– Eileen, Branch Head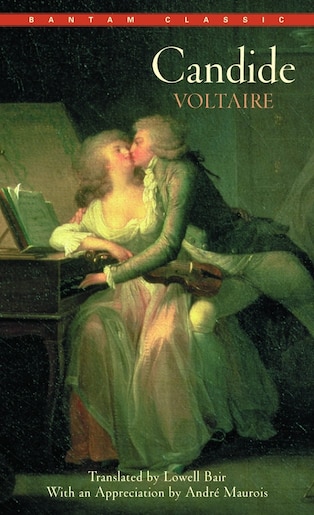 Candide by Voltaire
I once saw the play and the character goes through everything life can throw at him and at the end it was so simple... just do work no matter how simple.
– Jennifer M., Library Assistant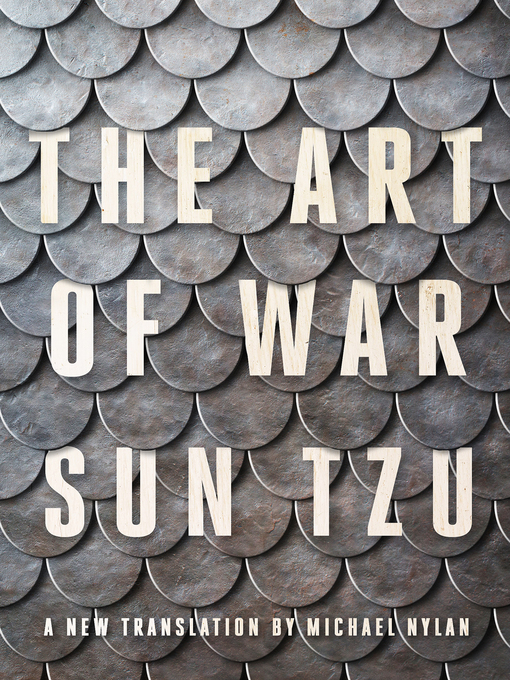 The Art of War by Sun Tzu
Written over 2500 years ago, this classic book of military strategy is still adapted for use today. 
– Nalini, Senior Branch Head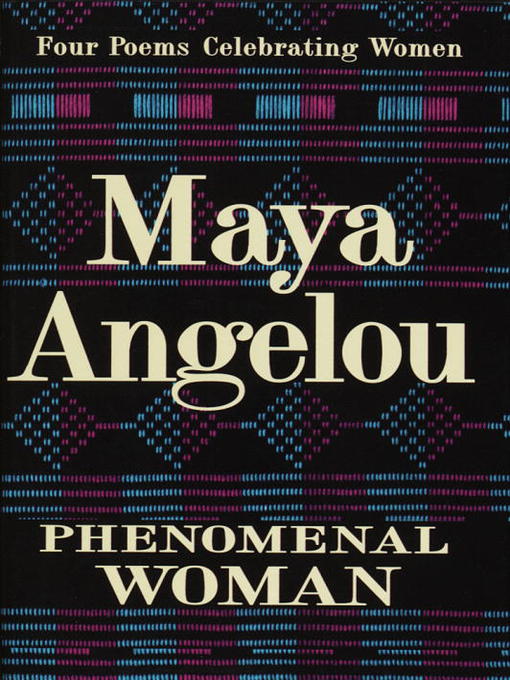 Phenomenal Woman by Maya Angelou
Phenomenal Woman, a book of poety, is not as well-known as other works by Maya Angelou. However, I think of it as a classic. I still remember Oprah's rendition of a poem.
– Diana S., Senior Services Specialist

The Outsiders by S.E. Hinton
I would consider this "teen" book, S.E. Hinton's The Outsiders, a classic. Does the exploration of the differences between classes/cultures and the angst of youth ever grow old? and "children's" books like L.M. Montgomery's Anne of Green Gables (CanCon!) Not to mention "picture" books like Caps for Sale, (an old folktale, a timeless twist, funny, and tell-able!)
– Katherine M., Library Assistant
The Call of the Wild by Jack London
Jack London's adventure novel tells the story of a dog named Buck, stolen from his California home and sold into service as a sled dog in the Klondike where he is forced to adapt and heed the Call of the Wild in order to survive.
– Dawn, Senior Services Specialist
The Penderwicks: A Summer Tale of Four Sisters, Two Rabbits and a Very Interesting Boy by Jeanne Birdsall
It's the first book of a five-part series that just ended in 2018. The first book came out in 2005 and that's when I read it for the first time. It immediately captured me from the first page. At the start, the four sisters, their dog and father are traveling in their car for a vacation. Having grown up with three younger siblings the chaos of group travel was so accurate I spent the first few pages laughing. With each subsequent book I have gone back and re-read the series from the beginning and the magic of the series has never gone away. What I really like about the books is that they are not dated, and the story itself feels timeless, no matter if you started reading it in 2005, or if you are just discovering it in 2020.
– Kara, Librarian
Available in Print Only
Tales of an Empty Cabin by Grey Owl
A collection of short stories that highlight the author's respect for the land and the other creatures he shares it with. The sparse prose was compelling and drew the reader into the writer's surroundings as he interacted with a family of beavers, a moose who hung about his cabin and a colourful bunch of men he refers to as "rivermen".
– Susan, Public Service Assistant
Recommendations from the Facebook Group
These are just some of the recommendations from our Facebook TPL Reading Challenge 2020 discussion group.
Join the Discussion
What book do you consider to be a classic? Let us know in the comments below. Or join us for our first Facebook Live TPL Reading Challenge event on Wednesday, April 29 at 5pm  to discuss this challenge category. Everyone is welcome to join in!
---
Edited May 7, 2020: We will be hosting more online Reading Challenge events! Find out what's coming up next.