Arr Mateys, it's International Talk Like a Pirate Day!
Arr me hearties! September 19th is one of my favourite days on the calendar: International Talk Like A Pirate Day! 
The day was originally started in 1995, by friends John Baur and Mark Summers, otherwise known as Ol' Chumbucket and Cap'n Slappy. It was mostly a joke amongst friends until 2002, when Dave Barry, a Pulitzer Prize-winning author and columnist, wrote about it in his nationally syndicated newspaper column. Twenty years later, the day continues to be celebrated by pirate enthusiasts around the world. 
In honour of this momentous day, I've put together a list of pirate-related materials. There are shanties, a documentary, some non-fiction books and, of course, a rather diverse selection of pirate fiction. But first, the most important item on the list:
It's Talk Like a Pirate Day so we really have to start this list with learning to talk like a pirate! Mango Languages is a great online resource for learning a new language. From Arabic and Bengali to Vietnamese and Yiddish, Mango offers lessons in a wide variety of languages. My favourite part though, is that it actually has a pirate module! That's right, you can log on to Mango and learn to talk like a pirate.
Music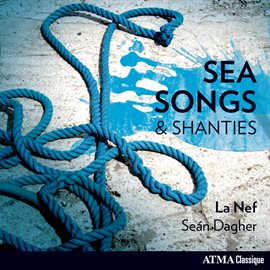 Montreal-based group La Nef perform sea shanties from across the UK and Ireland, the Americas and the Caribbean. This particular lineup of the group originally came together to record the soundtracks for several of the Assassin's Creed videogames. With classics like Randy Dandy, O and Leave Her Johnny, their album is sure to put you in a sea-faring mood.
Sea shanties : melody, lyrics & chords
Designed for both signers and instrumentalists, this sheet music book from Hal Leonard includes melody, lyrics and chords for guitar, ukulele and keyboard. You'll find 30 classic sea shanties, such as Bound for South Australia, The Sailor and Wellerman. 
Non-Fiction
The real history of pirates by Manushag N. Powell
From the popular Great Course series comes an in-depth look into the history of piracy. You'll learn about pirates from the Americas, Europe, Northwestern Africa and China, as well as the role of women, life aboard a pirate ship, the impact of pirate lore on modern popular culture and much more. 
Born to be hanged : the epic story of the gentlemen pirates who raided the south seas, rescued a princess, and stole a fortune by Keith Thompson
If you enjoyed the comedic adventures of Stede Bonnet, the gentleman pirate from the TV series Our Flag Means Death, now is your chance to learn more about the exploits of the gentlemen pirates who paved the way for the real Stede. Thomson's book is an extensively researched and yet still highly readable account of a group of pirates and gentlemen buccaneers who carried out a two year campaign that terrorized the Spanish fleet and settlements along the western coastline of South America. 
Why we love pirates : the hunt for Captain Kidd and how he changed piracy forever by Rebecca Simon
Captain Kidd was one of the Western world's most notorious pirates. The British spent two years hunting him before he was finally captured and hanged in 1701. Unfortunately for the British, the harder they tried to capture pirates, the more popular the pirates became with everyday citizens. Rebecca Simon explores how the depiction of pirates as folk heroes heavily impacted our modern day ideas of piracy. 
Fiction
Hook's tale : being the account of an unjustly villainized pirate written by himself by John Leonard Pielmeier
When J.M. Barrie wrote about the feud between Peter Pan and Captain Hook, he only told one side of the story. Now screenwriter and playwright John Leonard Pielmeier brings us the other side. Told by the pirate captain himself, we learn of Hook's childhood in London, his quest for buried treasure, how he came to Neverland and, of course, his relationship with Peter.
Lady pirate by Lynsay Sands
When Valoree learns that she is the heir to Ainsley Castle, her world turns upside down. In order to claim the inheritance, she must be married and pregnant. Not only is she neither of these things, but she's also been living a life of piracy under the name Captain Red. With the help of her crew, Valoree sets out to turn herself into a high society lady and find a much-needed husband.
A clash of steel : a Treasure Island remix by C.B. Lee
In this Chinese, gender swapped retelling of the classic Treasure Island, Xiang has spent her life dreaming of sailing the seas. She longs to find her a father, a crew member of the notorious Dragon Fleet. When she discovers a small map hidden in the golden pendant her father left behind, Xiang joins forces with a girl named Anh to search for treasure. But will the realities–and dangers--of life at sea be more than Xiang bargained for?
Winds of marque by Bennett R. Coles
What could be better than a book about pirates? How about pirates in space?! In this first book in a series from sci-fi author Bennett R. Coles, we meet the misfit crew of the HMSS Daring. The ship is sailing the starry skies on a mission to track and capture dangerous pirate raiders but the threats to the crew aren't just from the pirates. With morale at an all time low and the captain making some strange decisions, the crew must find out what's really going on before they become the hunted instead of the hunter.