Sneaky Dee's: A Toronto Institution in Jeopardy?
Although change is inevitable unexpected change can be a shock. Toronto was shaken by the recent announcement that Sneaky Dee's might be closing, as a proposal for a new condo building at their location could potentially spell the end of the iconic restaurant/bar/club. 
Described as a "late-night tex-mexy bar" in Bryan Lee O'Malley's Scott Pilgrim series, Sneaky Dee's is located at College and Bathurst and is known for the colourful graffiti on its walls. Over the years, it has hosted many notable music acts including:
Musicians who have created menu items for the restaurant include Lights, Cancer Bats and F**ked Up.
Books
Like any landmark, Sneaky Dee's has made appearances in a number of books.
Experimental Film by Gemma Files
Girls Fall Down by Maggie Helwig
Holding Still for as Long as Possible by Zoe Whittall
Lost Between Edges by Eldon Garnet
The People One Knows: Toronto Stories by Daniel Jones
Scott Pilgrim Series by Bryan Lee O'Malley
Sneaky Dee's is a hangout for Scott and his friends so it makes a couple of appearances. In Volume 5, Scott Pilgrim vs the Universe, Scott's band Sex Bob-omb is booked to appear at Sneaky Dee's. Unfortunately, the performance is interrupted when Scott is attacked by a robot. 
Scott Pilgrim vs the Universe, volume 5 by Bryan Lee O'Malley
You can also see Sneaky Dee's in the background in the Scott Pilgrim vs. The World movie, which was filmed locally. 
Two of our branches, Wychwood Branch and Toronto Reference Library, also feature in the books. Only Wychwood Branch (pre-renovation!) can be seen in the movie, though.
Non Fiction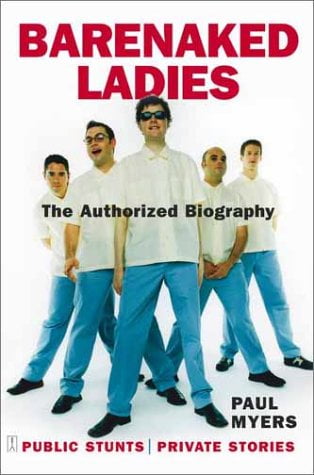 Barenaked Ladies: Public Stunts, Private Stories by Paul Myers
I Hear She's a Real Bitch by Jen Agg
The renowned restaurateur describes her love of Sneaky Dee's nachos in her memoir.
This Book is Broken: The Broken Social Scene Story by Stuart Berman
Well before Sneaky Dee's opened at Bathurst and College Streets, it was still a pretty busy area!
The condo development may not necessarily mean the end of Sneaky Dee's. The current location is actually its second home as it was located at Bloor and Bathurst until 1990.