Streaming Movies and TV Shows with Captions
While we're physical distancing, you might not be able to access our DVD collection but our digital resources are still available! You can still use your library card to watch free movies, TV shows and documentaries through our streaming services. To make the videos accessible to as many people as possible, there are important features built into these services, including captions.
Captions versus Subtitles
Captions and subtitles are similar but with an important difference. Subtitles translate the dialogue from one language to another. Captions, on the other hand, are a transcript of the dialogue in the original language. Captions often include written descriptions of sounds too. This includes sound effects, background music and other non-verbal sounds, such as laughter, groans and crying.
You may also have heard the terms "open captions" as well as "closed captions". What's the difference? Closed captions can be turned on and off, but open captions are always on. Some theatres have offered open captions at select performances using a scrolling device or screen to the side of or above the stage.
Captions are for Everyone
Captions are an important feature that make videos accessible to people who are Deaf or hard of hearing. They're also important for anyone who has difficulty with auditory processing. They enable viewers to follow the dialogue and provide contextual information so that they can enjoy the video. Captioning is also useful for anyone learning a new language. Seeing the text alongside the audio can make it easier to translate the dialogue. And they are great for anyone who doesn't have headphones but is trying to watch a video somewhere that's too noisy to hear the audio. Or, if you're somewhere quiet (like a library, perhaps) where playing the audio would be disruptive.
Streaming Videos with Captions
You can find videos with captions on tpl.ca by searching "Video recordings for the hearing impaired". This shows every library item with captions, including the entire DVD collection. To see only the videos that are available online, use the search filters on the left side of the screen and select "eBooks and Online Content". You'll be able to browse the content from our different streaming services. 
You can also use our Digital Video and Music page to go directly to each of those services. Once there, you can browse their specific collections, just like you might on Netflix.
Outlined below is a brief description of the streaming services we offer. I've included details about searching for captioned videos and enabling and customizing the captions. The CC "closed captions" symbol is used to indicate that a video has captions.
Kanopy
Kanopy offers over 30,000 videos. This includes independent films, documentaries, world cinema and educational videos. They provide English captions and transcripts for almost all of their adult and children's content.
You can customize the appearance of the captions on Kanopy. You can adjust the colour of the text and background, as well as the font size and style. Kanopy even makes it easy to find captioned videos by including it as a search filter option. 
Kanopy, which is compatible with mobile devices and a number of smart TVs, provides instructions for enabling the captions and transcripts. You may encounter the occasional older film without captions, but if this happens you can submit a captions request. Kanopy will prioritize the film and notify you when the captions are available.
Here's a couple of suggestions to get you started. If you're new to Kanopy, you'll find helpful tips in our Getting Started guide.
The Miseducation of Cameron Post is based on the book of the same name by Emily M. Danforth.
The short film CODA, which stands for "Children of Deaf Adults", follows a hearing girl growing up with Deaf parents. It showcases several Deaf actors, elements of Deaf culture, and the use of American Sign Language. It is also one of the rare films to have captions hard-coded into the film, or "option captions", making it accessible to a wider audience.
Hoopla
Similar to Kanopy, Hoopla has an extensive selection of videos. Hoopla offers popular movies, television shows and classic films. Hoopla also contains many of the same accessibility features, including captions on the majority of their adult and children's content. You can customize the appearance of captions. Details for enabling the captions can be found on Hoopla's help page by searching "closed captions".
Follow our Getting Started guide if you are new to Hoopla.
Overwhelmed by all the choices? Try the star-studded new release, The Gentlemen.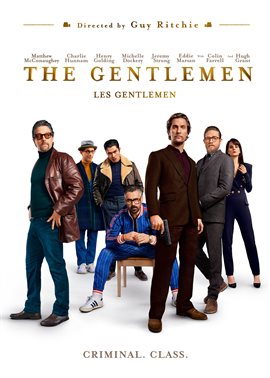 Or, go for something more old school, try Charade with stars Cary Grant and Audrey Hepburn.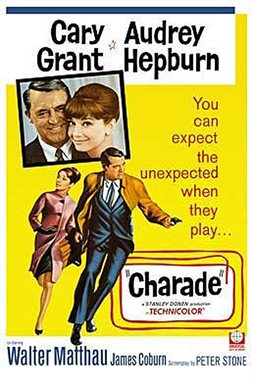 OverDrive
Although OverDrive has a small collection of streaming videos for adults, they do not provide captions on this content. The only exception is that non-English films have English subtitles available. However, OverDrive does have a great collection of children's books and rhymes performed in American Sign Language.
I personally recommend the adorable Twinkle, Twinkle, Squiglet Pig.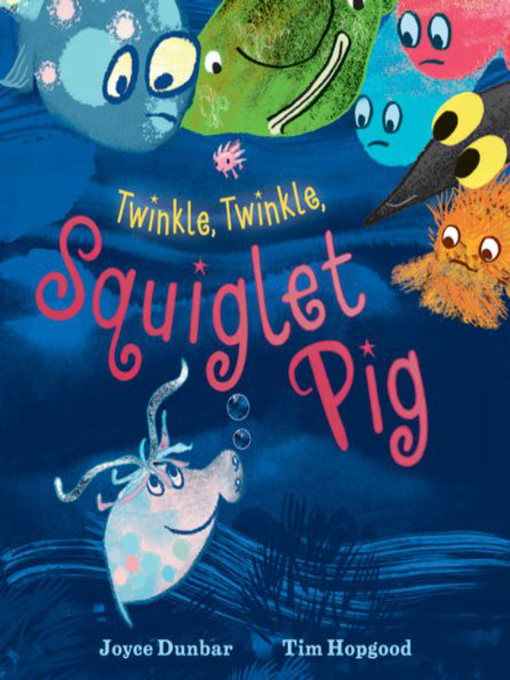 Medici.tv
Medici is a treasure trove of videos for fans of classical music, ballet and opera. It offers recordings of performances at venues like Carnegie Hall, Opéra national de Paris and the Royal Opera House. Medici provides subtitles and captioning on as many of their videos as possible.
Some videos, like this 2019 performance of Verdi's La Traviata, include captions in multiple languages. In this case, English and French captions are available.
eLearning
Closed captioning is also available on several of our eLearning resources, including Lynda.com, SAGE Video and many of the information sessions on HSTalks.
More on Accessible Collections at TPL
You can find out more about our accessible collections on the webpage, or this fantastic post by Winona about accessible reading options and tips.
---
Remember that streaming videos can require a significant amount of internet bandwidth. It's best to access these videos using a stable wifi connection rather than mobile data.
Happy streaming everyone!